FRANCARE offers a full range of innovative technical and equipment design services that help our customers to reduce and eliminate environmental hazards.
Asbsetos removal and treatment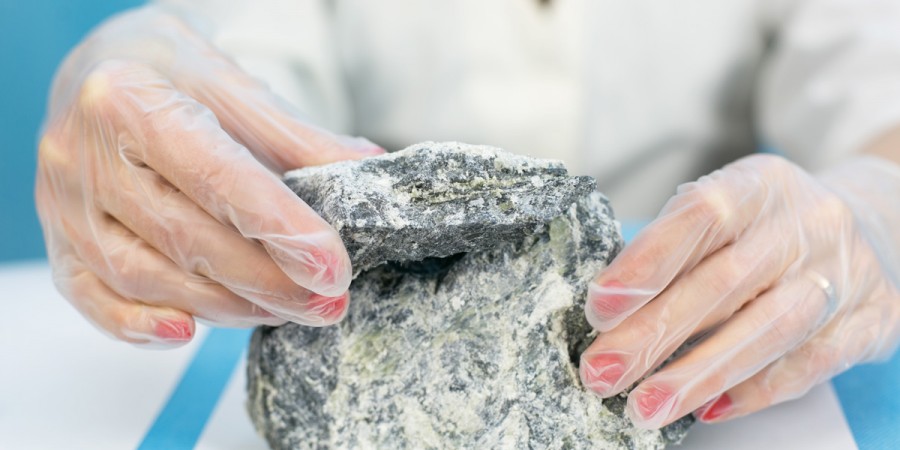 Asbestos is a dangerous air pollutant that is hazardous to those who are near the fibrous material such as workers or residents.
We safely remove the poisonous mineral from structures following specific regulations.
In complete compliance with all current international environmental legislation, FRANCARE can provide a complete global solution starting from the problems identification, up to their complete eradication by offering preventive actions, analysing the risks and choosing the adapted treatments a total flexibility.
Diagnostic of asbestos presence
Assistance to the contracting authority
On site project management services
Asbestos identification and localisation of asbestos-containing materials before work
Assistance and management of asbestos removal works
Specific technical assistance and expertise of industrial sites
Removal operations and remediation plan
Insure Secured disposal
Hydrocarbon pollution and drilling waste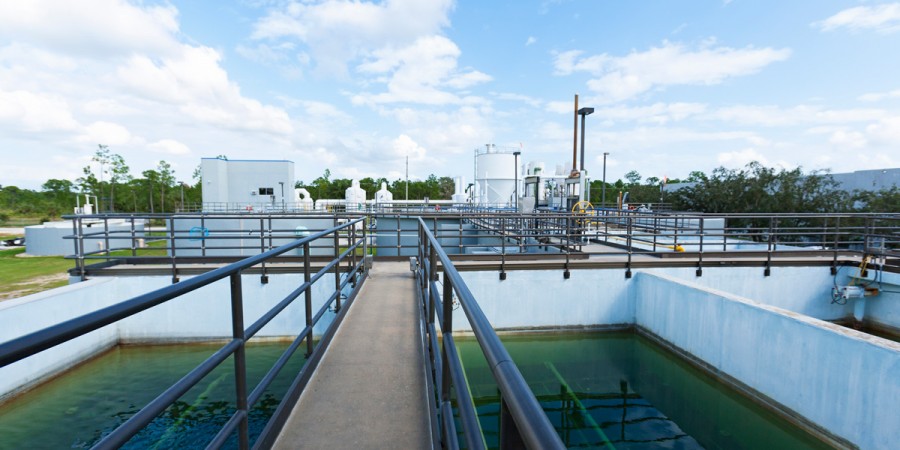 FRANCARE offers solutions for the complete chain of hydrocarbons pollution control and decontamination
After establishing a site diagnostic we define the management plan detailing the necessary pollution control measures.
Preventive actions/collection
• Antipollution barriers
• Absorbent products
• Equipment to collect floating wastes and hydrocarbon in the sea (recuperation collecting ship, floating and flexible barriers, offshore flexible reservoir...)
Treatment
• Hydrocarboned wastes treatment (muds and solvents)
• Oil spill control products (skimmers, pumps, skimmers, pipes)
• Mobile Units for water treatment (venting, sparging, stripping...)
Control
• Control, measure and sampling system
• Analysis instruments, quality control equipment
Special industrial waste management
FRANCARE is responsible of the treatment of your industrial and special waste such as:
Hazardous Wastes
Dispersed Hazardous Wastes (asbestos, paints, cleaning products, batteries, photographic baths, laboratory products, various aerosols, fluorescent lamps and tubes)
FRANCARE is a modern waste management company that provides safe, efficient and cost-effective solutions across the entire waste management chain :
Storage and collection
We support the importance of considering cost effectiveness, environment compliance and safety. Our experts provide individual assistance in finding the appropriate solution to all legal issues and the most suitable technical solutions relating to waste storage and collection.
Transport
Together with our cooperative partners in transport, we offer waste solutions and logistics services tailored to individual customer needs.
We also supply our technical expertise by preparing the necessary administrative documents for the proper and safe disposal of your waste.
Treatment
The application of high technical standards within our treatment plants reflects our expertise in the field of waste management.
All our treatment facilities are certified as specialist disposal plants. Thanks to our partnerships, we are able to treat a wide range of hazardous waste. For our customers, this is the best guarantee of a total traceability of the waste treatment process.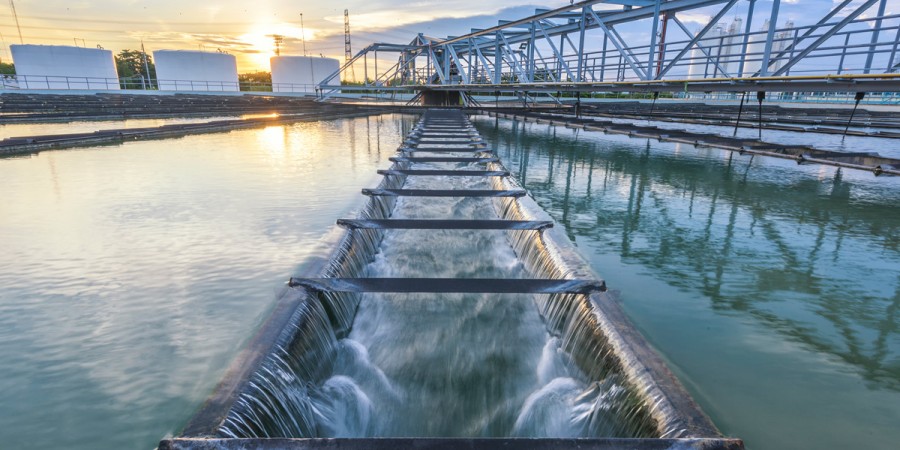 Wastewater is produced by human activity which has a direct impact on the natural environment into which it is discharged, whether it is treated or not.
It is necessary to provide responsible management of the increasing volumes of wastewater all over the world. Efficient treatment solutions exist, including the possible reuse of treated wastewater.
Wastewater treatment is a challenging factor. We can help you achieve more by bringing Access to sufficient quantities of water for domestic
As a specialist in water treatment we explore the latest technologies of wastewater treatment and encourage its reuse.
uses and also for commercial and industrial processes is critical to health and well-being.
Our complete solutions take into account the local conditions, cost, environmental laws while respecting health and safety standards and protect water resources and biodiversity;
 
Discover how our dedicated team of experienced project managers, chemists and technicians can help you achieve more across your operations successfully, on schedule and in accordance with international safety regulations.
• Evacuation and collection of wastewaters
• Pumping platforms
• Degreasing and de-oiling
• Evaporation / Vaporcompression
• Reverse osmosis
• Ultrafiltration
• Sterilization
Our innovative technologies answer 3 prerogatives: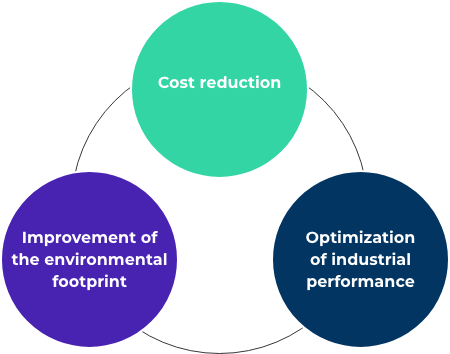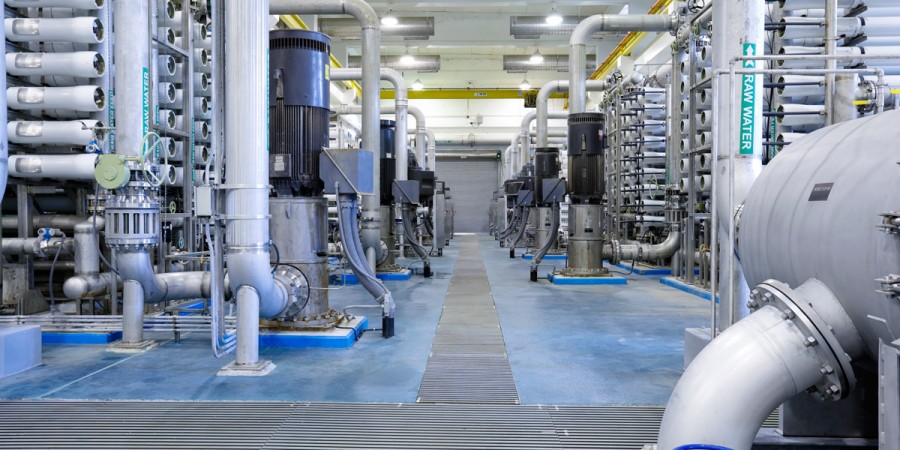 Earth is composed of 71% surface water, 97.4% is sea water and 2.6% is fresh water.
As the world's population continues to grow, existing water supplies will become increasingly insufficient.
As more and more water is required to meet mankind's needs, desalination of sea water will become an increasingly important source of useable water.
Any comprehensive plan addressing mankind's energy usage or ecologic impact must account for the effect of desalination; responsible development requires attention to the most energy-efficient methods of purifying water.
Making freshwater from seawater
FRANCARE is setting the standard in desalination for the offshore oil and gas industry.
Working on an oil rig demands top performance from both man and machine. We are the company that designs and constructs all of the processes you need to desalinate water in a marine environment. We provide water for your turbine injection and water that feeds your processes.
You can depend on us for your water purification processes. Our integrated team of engineers, craftsmen and service professionals offers you in-depth expertise with a focus on every detail to ensure a quality solution on time and on budget. The kind of expertise that has earned us repeat business from major oil producers and their contractors
We offer a complete service from our tailor-made team, with a dedicated project Manager as your single point of contract for the duration.
• Pretreatment
• Reverse Osmosis Membranes
• Ultrafiltration
• Flotation technology
• Water Treament Unit for the Oil & Gas Industry