Our new export base in Paris-Clichy Pouchet near Charles de Gaulle and Orly airports makes us ideally located to efficiently and quickly ship to customers anywhere in the world.
It can hold more than 20 000 components from 2 000 different manufacturers in stock, ready to dispatch.
FRANCARE is a truly global organization. Wherever you are, FRANCARE is well equipped to support your business needs around the clock, 365 days a year. We have regional offices in Africa, the Middle East and South East Asia.
Today, our presence in the field is guaranteed by our worldwide network of independent agents.
Being all over the world means that we are never far from our customers and the business environment in which they operate. This makes FRANCARE perfectly suited to understand local business challenges and help our clients find local as well as global solutions.
Expert Support: After-sales service is the cornerstone of our organization. Wherever you need on-site installation, maintenance, repair and training support, our highly qualified engineers will be there to back you up.
Our delegations
FRANCARE Paris (75) - Clichy (92) - Gennevilliers (92)
FRANCE
FRANCARE Luanda
ANGOLA
FRANCARE Amman
JORDANIE
FRANCARE Alger – Oran – Hassi Messaoud
ALGERIE
FRANCARE Houston
États-Unis
FRANCARE Niamey
NIGER
FRANCARE Nanjing – CHINE
CHINE
FRANCARE Sharjah
EMIRATS ARABES UNIS
Our achievements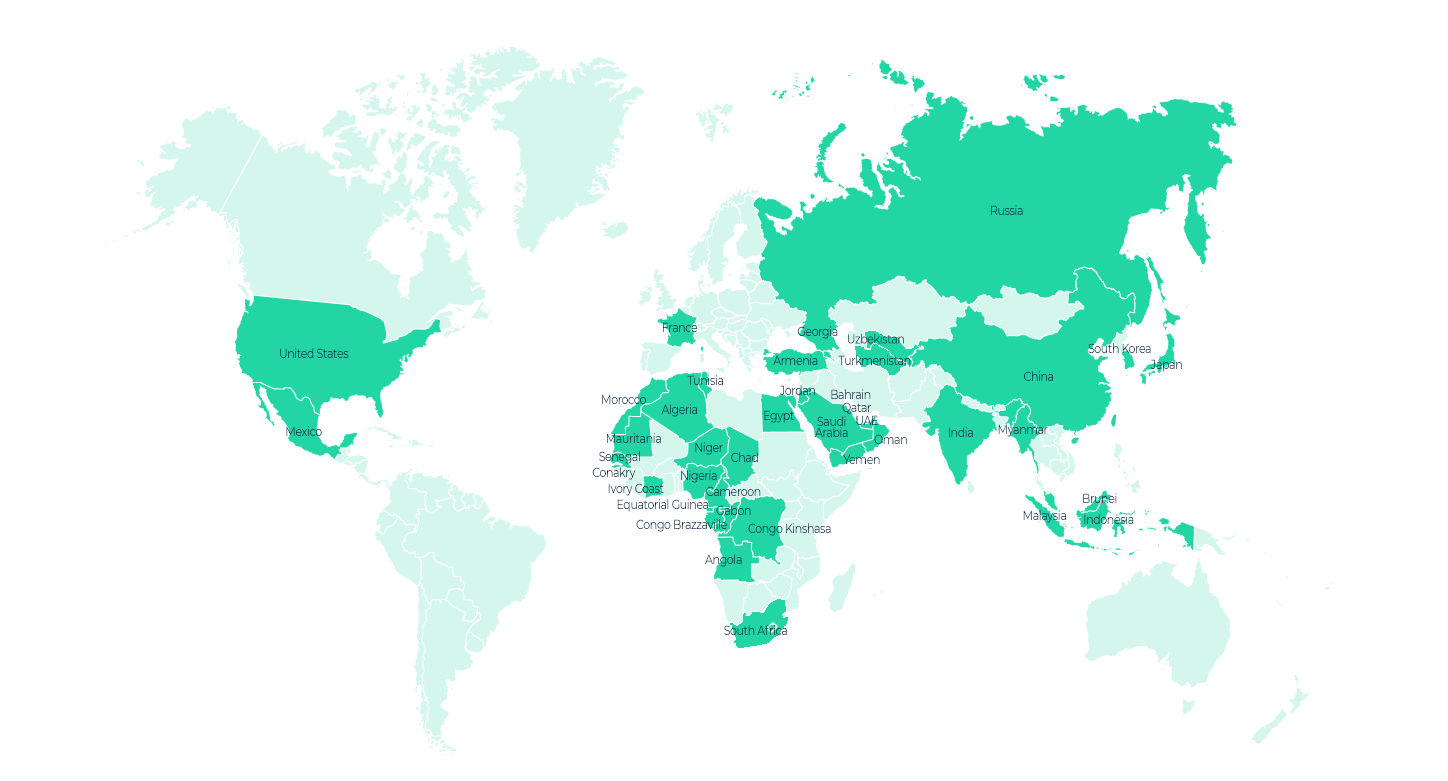 Our delegations
FRANCARE HEADQUARTER
Paris, FRANCE
FRANCARE EXPORT DIRECTORATE
Clichy La Garenne, FRANCE
FRANCARE LOGISTIC PLATFORM
Gennevilliers, FRANCE
FRANCARE AFRICA
Niamey, NIGER
FRANCARE MIDDLE-EAST
Amman, JORDAN
FRANCARE ASIA-PACIFIC
Shanghai, CHINA
FRANCARE USA
Houston, UNITED STATES