Who we are
FRANCARE is powered by innovation, diversity and a dedication to the future.
Throughout FRANCARE's history, we have consistently succeeded in solving difficult problems for our customers. We focus on delivering new technologies which enable our customers to meet and even exceed their business goals and expectations.
At the heart of FRANCARE
lie the values of
trust, respect,
professional ethics
and uncompromising
corporate integrity.
Our values
Performance
Expertise
Ethics
Proximity
Diversity is a cornerstone of FRANCARE's culture. Our customers, suppliers and strategic partners are increasingly global and multicultural. FRANCARE has the proven ability to quickly and effectively understand and adapt to diverse business environments.
Our philosophy, 
our culture
When FRANCARE was founded in 1988, one of its major aims was to utilize the skills, creativity and the passion of people who work in high-tech industries to create an organization committed to social responsibility.
Our competitive advantages are simple: innovation, creativity, adaptability and flexibility. We bring to our customers a genuinely global perspective and a diverse and talented team uniquely equipped to tackle today's global challenges.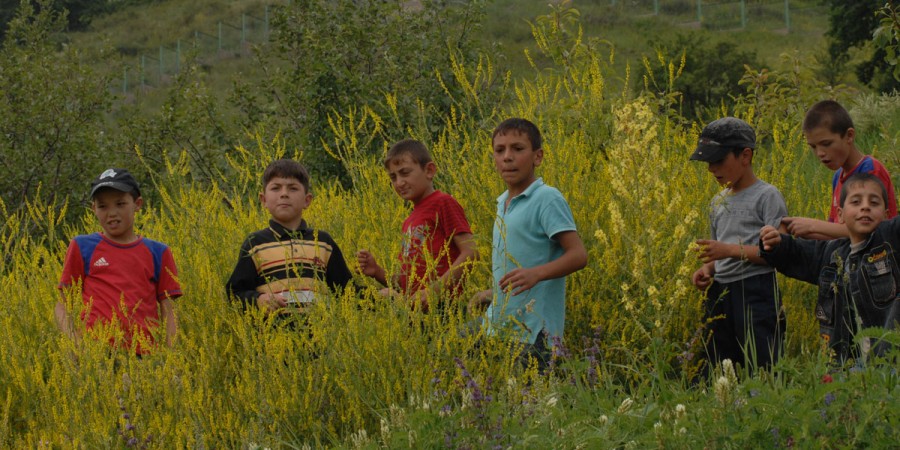 « What have I got left from life?
This is odd: I've got left what I gave to others. »
Vahan Tekeyan
Our group has always been committed to corporate social responsibility.
FRANCARE is driven by a vision where by all disadvantaged children should have access to healthcare and education which are essential for these children to prosper.
FRANCARE's philosophy is to preserve children's well-being in promoting healthcare, education and social protection. Since 1988, this ambition has permitted the success of several projects such as those in the Caucasus region and in the Middle East.
FRANCARE believes that these actions will ease suffering, support social, cultural and economic development for the younger generations.
Our History
« To do whatever the others cannot do »
1988
Creation of the company
As an added value, FRANCARE is involved in sensitive projects that other firms have not the expertise to implement , especially in risky countries.
1990
Headquarters' established in Paris
FRANCARE inaugurated its headquarters in the 17th district of Paris. Reinforced by a warehouse just a few meters away, optimising the existing services, in terms of consolidation, control and storage of parts and equipments.
1990-1992
Development of new markets
FRANCARE grew in different markets by expanding its services in many countries, particularly in the Gulf of Guinea. Thus, FRANCARE's product line expanded from spare parts supplies to the complete procurement of equipment and field technical assistance.
1995-1999
The expansion
After several years of perseverance and determination, the trade teams of FRANCARE doubled with new collaborators.
Moreover, simultaneously, a new software was integrated.
Company Savings Plan
The company savings plan 1999 was set up reflecting FRANCARE's board of directors desire to share the profits with all employees.
2000
Medical department
End of 1998, the "Tech-Med" department was created. Today FRANCARE is a major player in the health care sector, present at every stage of the medical chain through turnkey projects.
2003
Environment department
Our innovative qualities and ongoing commitment to provide avant-garde solutions have naturally led FRANCARE to assert itself at the service of environment and sustainable development.
2007
Internal growth and development
The Internal growth steadily increased. Our multidisciplinary teams are always looking for improved services and total customer satisfaction.
FRANCARE moves to Clichy
FRANCARE has grown and has now a new logistics platform in a complex of offices and meetings areas of 5000m2 dedicated exclusively to the export department in Clichy-la-Garenne (92).
2010
The New Group Development Horizon 2020
FRANCARE is always looking to improve its services and is eager to adapt to new international requirements.
FRANCARE organises seminars and brainstorming sessions every year, which is an integral part of a continuous improvement process.
Integration of SAP New Management Software
Following the Seminar at the Château de Montvillargenne in Chantilly, FRANCARE selected and invested in a new world-wide renowned management software package: SAP
2012
FRANCARE in Angola: we are where you are
Following 20 years of activity in Angola and to be in compliance with the requirements of local content, FRANCARE established its 100% Angolan subsidiary in the capital, Luanda, to develop major projects on Angolan territory and throughout Africa.
Creation of the subsidiary FRANCARE ASIA: our presence in the field is ensured by our representatives
Inauguration of the new subsidiary in the Asian Pacific market with FRANCARE ASIA based in Nanjing in China to support the medical department for the successful fulfilments of contract.
2013
ISO 9001:2008 certification
A continuous approach towards quality, along the same convictions that the higher managers, have chosen to consolidate its management system in accordance with existing quality requirements of ISO: 2008.
A quarter century of success and achievement
FRANCARE INDUSTRIES celebrates its first quarter century of success and achievement! Building on its success and the strength of its customers.
2014
FRANCARE moves to Gennevilliers
FRANCARE keeps expanding and since 2014 has a new logistics platform of 5000 m2 in Gennevilliers to strengthen its Supply Chain. Over 120,000 references including 20,000 parts are permanently in stock.
2018
30 years of history
Thanks to its professional values and approaches FRANCARE has become an international reference, ensuring the implementation, training, technical assistance and maintenance of high-tech equipement, as well as the expertise for turnkey operations in the industrial, medical and environment fields.
2020
FRANCAREs engagement during the Covid-19 pandemic
With its capacity to adapt in all circumstances, FRANCARE has been able to cope with the complexities of the global health crisis and thus persevered to support all its customers around the world. We continue to deliver industrial equipment, medical consumables and carry out maintenance operations for health structures.
Read more about our history
QSSE Commitment
Quality, security, safety and environment
« Excellence is an art that can only be achieved through constant exercise. 
We are what we do repeatedly, so excellence is not an action but a habit. »
Aristotle
Our technical expertise, values and assets make the difference in the realization of your projects.
We keep our customers informed at every step of the process before, during and after their projects by maintaining an open dialogue.
We work with passion, believe in team spirit and value everyone's skills. We recognize collaboration as a fundamental element to building a solid and lasting relationships, through which we can express our potential and achieve corporate objectives.
Our QSSE policy is based on four fundamental commitments:
1

ISO 9001 certification and our quality plan

Quality, our value
FRANCARE is compliant with quality standards. We have put in place written procedures to improve quality and management by investing in a new management software package, SAP. Our ISO 9001 certification validated by SGS since 2013 confirms the quality of our process. Our actions and the quality of our services are directly aimed towards our 100% customer satisfaction.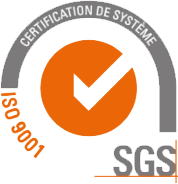 2

Rigorous selection of our manufacturers and subcontractor partners

All our delivered equipments are compliant with European quality and environmental standards. As such, FRANCARE rigorously selects its manufacturers and subcontractors so that they commit themselves to the respect of CE and/or ISO quality standards in respect with regulations in Europe.
3

Compliance with regulations in exporting countries

Specialists in export markets, FRANCARE is compliant with all international and specific regulation requirements:
Specific packaging & declarations of goods regulated for transport according to the UN number.
DBDU (dual-use goods) export licences and explosives for civil use.
Compliance with customs declarations according to the exporting countries (EUR1 issues and/or power of attorney necessary for freight forwarders to establish customs formalities in accordance with the regulations of the exporting country concerned).
Obtaining factory test certificates based on the sensitivity of the equipment that will be required for the goods to enter the country of export and for their use in harsh environments.
4

Protection of personnel and environment

Safety, well-being and performance
At FRANCARE we are dedicated to continuous improvement of safety practices and setting ambitious standards throughout our projects.
FRANCARE regularly assesses the working conditions of its employees in order to ensure the best working environment. We provide individual offices, a break area, sports facilities, landscaped outdoor spaces and a refectory thus providing them with the best material in the best environment. Protecting the health of our employees who contribute to our business is our main preoccupation.
Our goal is to achieve zero accident.

The environment does not belong to us, it is our duty to respect it.
Today, we can no longer act alone. We must act locally while thinking globally. As a responsible industry we are committed to adopting green practices in the workplace and using prevention to minimize environmental impacts. Environmental protection is naturally a part of our approach at FRANCARE.
We commit to acting in a responsible manner so as not to compromise the needs of future generations.